Human Resources
The Human Resources Division maintains and manages payroll, compensation and benefits, employee relations, personnel records, recruitment, and training programs. This Division also oversees the Clerk & Comptroller's volunteer Program.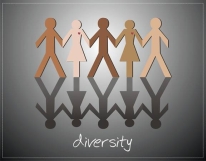 Employment
The Office of Nikki Alvarez-Sowles, Esq., Pasco County Clerk and Comptroller is an equal employment opportunity employer, is designated a drug free workplace, and offers a wide variety of job opportunities, great benefits, and opportunities for advancement. EEO / ADA / M/F/D/V Drug Free Workplace.
The Clerk & Comptroller's Office uses an online application system which is available by clicking on a posted position. Scroll down to see current opportunities.
View the Employment FAQ
Job Opportunites

Applications for employment with the Office of Clerk & Comptroller are accepted only when a vacancy has occurred. You may access the online application process by clicking on the link below:
Our Volunteer Program
Do you want to learn about the judicial system?


Would you like to learn more about Probate, Jury Management, Traffic Violations, Criminal or Civil Court, Finance, Human Resources or Official Records?


Are you recently retired and have spare time?


Are you a student who would like to gain valuable hands-on experience in the workplace?


Do you like using the computer, performing clerical duties, working with the public, or maybe you would like to meet some very nice people?


If you answered "yes" to any of these questions you may be an ideal candidate to volunteer for the Office of Clerk & Comptroller. To submit a volunteer application, please visit our Job Opportunities page, and find the volunteer position, and click on "apply" to go to the application. If you have any questions, please call Human Resources in New Port Richey at (727) 847-8916 or in Dade City at (352) 521-4274, Ext. 8916. If you are not in a local calling area for Dade City or New Port Richey, please call (800) 368-4274, Ext. 8916. After we receive your application, we will contact you to discuss potential volunteer opportunities within our office. Thank you for your interest in volunteering with the Office of the Clerk & Comptroller, Pasco County, Florida.