Contact Us
Business hours and holidays, Email Us, Voice Response System, Telephone Directory, Mailing Addresses, Office Locations and Directions
Contact Us
Our Mission and Vision
We serve and connect our community to our government partners and the justice system by delivering exceptional services.


VISION
Trusted service for a better community.
Administrative Services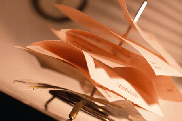 The Clerk & Comptroller is an elected Constitutional Officer who under Florida Statutes provides information management, record keeping and financial management to the Circuit Court, County Court and County Government. Administrative Services includes Human Resources, Information Technology, and Internal Audit.
Administrative Staff
Human Resources
The Human Resources Division maintains and manages payroll,compensation and benefits, employee relations, personnel records, recruitment, and training programs. This Division also oversees the Clerk & Comptroller's Volunteer Program.
Applications for employment with the Office of Clerk and Comptroller are accepted only when a vacancy has occured.
The Clerk & Comptroller's Office uses an online application which is located on the
Career Opportunities
page.
Human Resources
Division of Inspector General
The Division of Inspector General conducts audits of departments or functions of the Board of County Commissioners and the Clerk & Comptroller's Office, in order to assess risks and recommend measures to mitigate those risks; evaluate internal controls to identify potential problems or inadequacies; review compliance with contracts, policies, procedures, regulations, laws, etc. and determine the impact of non-compliance; analyze and evaluate the efficiency and operational effectiveness of the various functions or programs of the Board and Clerk.
Inspector General
Information Technology
The Information Technology Division provides support in the design, implementation, enhancement, and training of the Clerk & Comptroller's personnel in the operation of automated information systems. This Division also assesses the potential benefits and applications of automated programs for use within the various departments within the Office of the Clerk & Comptroller.