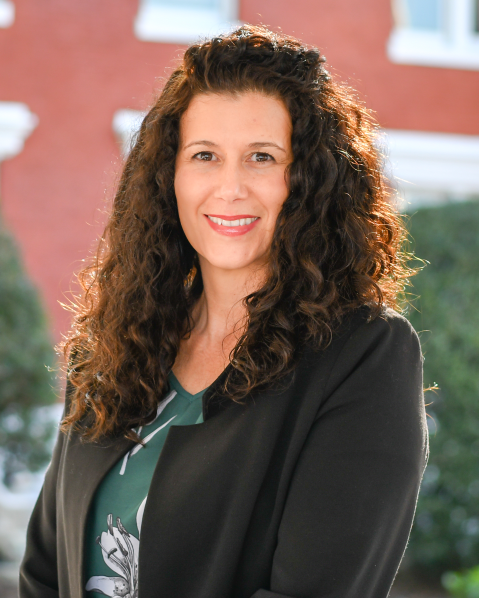 Meet the Clerk
Nikki Alvarez-Sowles, Esq.
A lawyer with experience in the efficient, effective operations of public institutions, Nikki Alvarez-Sowles, Esq., became Pasco County Clerk & Comptroller, ad interim July 1, 2019. Nikki was appointed by Florida Sixth Judicial Circuit Chief Judge Anthony Rondolino to cover the vacancy created when Paula S. O'Neil, Ph.D., retired after 39 years of public service, the last 10½ as Clerk & Comptroller. On August 9, 2019, Governor Ron DeSantis appointed her to serve the balance of Dr. O'Neil's term, into January, 2021.
Joining this Office in 2007, Nikki had served as Chief Operations Officer since 2010. In that capacity, she guided the adoption of numerous taxpayer-friendly initiatives that improved customer service, boosted efficiency, drove down costs, and enhanced transparency, including:
Implemented the Clerk & Comptroller's Legal Resource Centers in 2016 to provide legal resources and assistance to unrepresented parties and attorneys.
Managed and directed implementation of assorted technical improvements, among them: eFiling in civil and criminal courts; public access to online court records; tax-deed sales online; civil and criminal case maintenance system; and electronic juror-management system.
Oversaw conversion of a legacy financial software program to Tyler Munis, used by the Clerk & Comptroller's Finance Department to manage more than $2 billion in annual transactions.
Coordinated conversion of the Clerk & Comptroller's case-management system from a legacy mainframe that contained more than 40 million records.
Tampa-born and -reared, Nikki played soccer at the University of South Florida (where she was a member of the Scholar-Athlete 3.0 Club and a Student Government Senator) before earning her Juris Doctor at Thomas M. Cooley Law School in Lansing, Michigan.
From 2000-2007, Nikki practiced real estate law with the Tampa firm of Echevarria, Codilis & Stawiarski, P.I., and spent a year as Real Estate Development Manager for nonprofit Housing & Education Alliance, Inc., before joining the Palm Beach Clerk & Comptroller's Office as Director of Branch Court Services.
A chance meeting with Dr. O'Neil and several members of her Executive Team during a statewide conference luncheon led to further discussion and, ultimately, Nikki finding her career home in our Office, where she has immersed herself in work, family, and community service. Examples of her pursuits include:
Immediate past president, Leadership Pasco
West Pasco Bar Association, member and past president
Rotary Club of New Port Richey
Member of various committees and workgroups devoted to performance excellence in government work, such as:

Florida Clerks & Comptrollers' Best Practices Workgroup
Supreme Court workgroups
Florida Bar Small Claims Rules Committee
Pasco-Hernando State College Technical Advisory Committee for Paralegal Studies
Pasco County School District and Success Plan Committee

Advisor to board of directors for Housing and Education Alliance, Inc.
In tireless pursuit of nurturing excellence, this year, Nikki served as a Florida Governor's Sterling Examiner and joined Florida Center for Public Management, Certified Public Manager Program, based at Florida State University, as an adjunct instructor.
Nikki is married to Kevin Sowles, and they have two children: daughter Lexi and son Soren. The family lives and thrives in Land O' Lakes.