Viewing Court Records Overview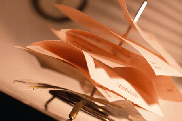 The current ruleset governing access to court records has been in development for over a decade. Starting with a moratorium in 2004 under AOSC04-04, the Florida Supreme Court (Court) placed restrictions on viewing court document images on the Internet. By 2007, the Court allowed attorneys to view non-confidential records via a subscription service under AOSC07-49.
In 2007, with an eye to a future of increased demand to view court records online, the Court amended Rule 2.420 that identified specific information as confidential, required the Clerk of Circuit Court (Clerk & Comptroller) to keep such information confidential, and required filers to notify the Clerk & Comptroller, at the time of filing, if the filing contained confidential information.
Sensitive (but not confidential) information was addressed in 2011 by Rule 2.425. This rule required the filer to minimize the inclusion of sensitive information in court documents.
These efforts culminated in the issuance of a new set of standards by the Court under AOSC14-19. In issuing this administrative order, Chief Justice Polston said that the standards ". . . provide a carefully structured mechanism to facilitate appropriate, differentiated levels of access to court records to members of the general public and user groups with specialized credentials, and judges and courts and clerks' office staff, based on governing statutes and court rules." . These standards were tested in a pilot county under the supervision of the Court from 2007-2011 and approved for general use in 2014.
Registration Agreement
Court Records Search
Pasco County Information
The electronic court documents available through this site conform to the Florida Supreme Court Standards. Judges and Clerks may not extend privileges beyond those permitted in the standards. However, the Chief Judge in local circuits may issue additional restrictive administrate orders further limiting access to, or the remote viewing of court records. Other local factors may also be taken into consideration by the Clerk & Comptroller, which may result in a decision to further restrict remote viewing of records over the internet. However, any additional remote internet viewing limitations do not affect access to the court records. Access is still available as prescribed by Florida Statute and Court Rule via public records requests directed to the Clerk's Office.

The Court and the Clerk & Comptroller recognize that there needs to be a balance between individual privacy and the need to have court records readily available for viewing. Should you find a document that requires redaction, please see the Redaction of Confidential Information section of this page. For information that is sensitive, but not confidential, please see the section on Sensitive Information.


Redaction of Confidential Information
Many legal filings contain data that is personal in nature such as date of birth, driver's license number, home addresses, and phone numbers. However, data is
confidential
only
if it is designated as such by Florida Statute or Court Rule 2.420.
Confidentiality may apply to an entire court case record such as cases regarding dependency matters, termination of parental rights, guardians ad litem, and child abuse, neglect, and abandonment. §§ 39.0132(3), 39.0132(4)(a), Fla. Stat.
Confidential designations may apply to specific documents such as eligibility screening, substance abuse screening, behavioral health evaluations, and treatment status reports for defendants referred to or considered for referral to a drug court program. § 397.334(10)(a), Fla. Stat
Finally, the confidential designation may cover only a small portion of a document such as Social Security, bank account, and charge, debit, and credit card numbers. § 119.0714(1)(i)–(j), (2)(a)–(e), Fla. Stat. When found in a court document, these numbers must be redacted (obscured with a solid black box) before the document can be viewed by the public.
The Office of the Clerk & Comptroller is authorized to redact
confidential
information and uses a combination of computer programs and human review to accomplish this important task. Should you wish to report a document or portion of document that has been designated as confidential by Court Rule or Florida Statute to the Clerk & Comptroller's Office for further review, please use the form below. Please keep in mind that the Clerk is authorized to redact only designated
confidential
information. If the information of concern does not meet this statutory definition, please see the next section on Sensitive Information in Court Documents.
Court Redaction Request
Sensitive Information in Court Documents
Despite the guidance provided to the filer by the Florida Supreme Court in 2011 via Rule 2.425 to minimize the filing of sensitive information, many cases by their nature may still contain personal details. Typical items identified in Rule 2.425 are: full birth dates, driver's license numbers, telephone numbers, passport numbers, email addresses, computer user names, computer passwords, incomplete portions (such as last 4 digits) of various numbers that would be confidential if included in their entirety.

The above items are designated as sensitive data elements as opposed to confidential. Therefore the Clerk & Comptroller's Office does not have statutory authority to redact (obscure with a black box) these sensitive items. The Clerk & Comptroller's authority to redact is limited to items deemed confidential by Florida Statute, Court Rule, or Court Order. See the above section regarding Redaction of Confidential Information.

However, Rule 2.425 does prescribe motions (requests for court action) that a party or interested person may take if they are concerned that a court document should be deemed confidential or should be sealed. Please consult with an attorney to initiate court actions regarding these documents.
Project News and Status
The viewing of electronic court documents over the internet is being implemented in phases.
Phase I, implemented on July 1
st
, 2015, made images available to the public (anonymous users) for Circuit Civil, County Civil, and Probate.
Phase II allows attorneys of record to view their case documents. To request Attorney of Record access please complete the
Registration Agreement
to View Court Records Online, sign, notarize, and mail the agreement to Nikki Alvarez-Sowles Esq., Clerk & Comptroller, Room 110, 14236 Sixth Street, Dade City, FL 33523. You will be emailed a link to setup your password.
Documents for Traffic Citations, Criminal Traffic, Felony, and Misdemeanor cases were added in December of 2016 as the cases were converted from a mainframe system into the CLERICUS Case Maintenance System.