Jury Service
Jurors are currently selected at random from a list provided by the Florida Department of Highway Safety and Motor Vehicles. The list, or venire, is made up of qualified motorists 18 years of age or older or individuals 18 years of age or older who hold Florida identification cards.
Jury Service Information
Court Records Online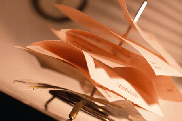 Many court documents, such as Final Judgments, Lis Pendens, and others, are recorded in the Official Records. Searching by party name in the Official Records will enable viewing of these documents going back to 1990. For many years this was the only method for the public to remotely view court-related documents. However, the Florida Supreme Court has recently updated its rules to allow remote viewing of additional court documents over the internet by the public.
The current ruleset governing access to court records has been in development for over a decade. Starting with a moratorium in 2004 under AOSC04-04, the Florida Supreme Court (Court) placed restrictions on viewing court document images on the Internet. By 2007, the Court allowed attorneys to view non-confidential records via a subscription service under AOSC07-49.
In 2007, with an eye to a future of increased demand to view court records online, the Court amended Rule 2.420 that identified specific information as confidential, required the Clerk of Circuit Court (Clerk) to keep such information confidential, and required filers to notify the Clerk, at the time of filing, if the filing contained confidential information.
Sensitive (but not confidential) information was addressed in 2011 by Rule 2.425. This rule required the filer to minimize the inclusion of sensitive information in court documents.
Read More - Court Records Search
Online Court Records Search
Case Section/Division Lookup
Wills on Deposit Search by Name
Mental Health Case Search
Court Redaction Request
Orders Sealing Non Criminal Court Records
Court Records Search (Classic View)
High Profile Cases
Courts Self Service Center
The center provides interactive pro se court forms for areas such as, but not limited to, landlord tenant evictions, simplified dissolution of marriage, and protective injunctions.
Available Forms
The Florida Bar provides information for the public on certain general areas of law as well as specific legal issues in their Consumer Pamphlets. These pamphlets are available via The Florida Bar web site.
Florida Bar Consumer Pamphlets
Electronic Filing
Electronic filing of court documents, eFiling, allows attorneys and self-represented filers to submit court documents electronically 24 hours a day, seven days a week. The Florida Courts E-Filing Portal (ePortal) allows for a single statewide log-in, utilizing a uniform authentication process through a single point of access. More information is provided to assist our customers under the links below.

Click here to Learn more
Online Job Applications
The Office of Nikki Alvarez-Sowles, Esq., Pasco County Clerk & Comptroller is an equal employment opportunity employer, is designated a drug free workplace, and offers a wide variety of job opportunities, great benefits, and opportunities for advancement. EEO / ADA / MF / Veterans Preference Compliance / Drug Free Workplace The Clerk & Comptroller's online application system is powered by Neogov and agency.governmentjobs.com.
Career Opportunities!
Internal Job Opportunities!
Job Descriptions!
Pay Traffic Tickets Online
You may pay your traffic citation online if payment is being made within 30 days of the date of issuance of the citation. The Clerk & Comptroller's online Traffic Payment system is provided in conjunction with MyFloridaCounty.com
Your Options for Making Traffic Citation Payments
Pay Child Support Online
You may pay online with a credit card or direct debit from your bank via MyFloridaCounty.com. You may also create an account for easy online payments.
Visit MyFloridaCounty.com Child Support
Pasco County Official Records Search
Official Records are searchable by name within document types and date ranges. Book & Page and Instrument Numbers also allow direct access to individual documents. The Official Records system contains documents related to property such as deeds and mortgages. They also contain many court documents including final judgments. Indexes are available from 1975 onward through the current date. Images from 1990 to the present are viewable online by the public except for the following restricted document types: Documents related to Probate or Family Law cases, Military Discharges, and Death Certificates.
Learn more
about Protected Personal Information in the Public Record
Step-by-step instructions
on using this site to search for personal information
Official Records Search
Plats Search
Public Records Self Service Center
The center provides interactive forms, applications and handbooks for areas such as marriage licenses, passports and subscriber services.
Available Forms
Record Official Records Electronically
We have a wide selection of vendors available to provide simple secure recording services via the internet.
www.simplifile.com
www.cscglobal.com
Subscribe!
An Enhanced Internet Access Service (EIAS) subscription will provide the web user with greater depth search capabilities. EIAS subscription service provides access to:
Images of available Official Records (from early 1975 to the current date) and the ability to print copies of images
Access to deed search capabilities
Access to owner financed mortgage search capabilities
Access to circuit civil court case indexes
Access to circuit civil new case search capabilities by case type
Access to county civil court case indexes
Access to county civil new case search capabilities by case type
Access to small claims court case indexes
Access to small claims new case search capabilities by case type
Access to probate and guardianship case indexes
Access to probate and guardianship new case search capabilities by case type
The option to download information files/reports.
Foreclosure Lis Penden Search
Foreclosure Sale Search
The available files for download are:


Official Records Index
Traffic Citation Data
Tenant Eviction Data
Other applications will be added to the EIAS services as they become available.
Required Fees


One time non-refundable set up charge of $35 to account subscribers
Minimum deposit in the amount of $125 to open an escrow account
$40 annual subscription fee
To Subscribe
Mail a check payable to
to Nikki Alvarez-Sowles, Esq.
, Pasco County Clerk & Comptroller, in the amount of $200 along with a fully executed
ESCROW/SERVICE AGREEMENT
(all 5 pages), to:
Nikki Alvarez-Sowles, Esq.
Pasco County Clerk & Comptroller
Director of Records
P.O. Box 338
New Port Richey, FL 34656-0338


All payments must be remitted in U.S. currency
Service agreement can be completed online using Adobe Acrobat. If you do not have Adobe Acrobat installed on your computer, click the link below to download the free Adobe Reader.

Government Access Agreement
Non-Government Access Agreement
If you require additional information you may contact the Records Division of the Office of the Clerk & Comptroller at (352) 521-4469, (352) 521-4518 or (352) 521-4534. If you are not in a local calling area for Dade City or New Port Richey, please call (800) 368-4274 and ask extension 4469, 4518 or 4534.